Press Clippings
For some reason, Raven and her crew have been in the sailing press and websites quite a bit. From Latitude 38 magazine to the North Sails website, some people seem to find this stuff interesting!

Latitude 38 Magazine

Raven has been especially popular in Latitude 38 magazine and its excellent website. Based in San Francisco Bay area, Latitude has become the west coast cruiser's bible, with news and latest information on cruising destinations from Mexico to Africa, and firsthand reports from cruisers all over the world. The publisher is a well-known figure at sailing events, and has been the originator and volunteer leader -- a.k.a. Grand Poobah -- of the annual Baja Ha-Ha rally. He seems to like Raven, and many of the digital photos we take, so we've had several appearances, especially in the daily-updated web version, 'Lectronic Latitude. Here are Raven's main Latitude 38 web appearances in 2000-01:
'Lectronic Latitude March 8, 2002
'Lectronic Latitude November 1, 2001
'Lectronic Latitude July 24, 2001
Lectronic Latitude March 23, 2001
'Lectronic Latitude February 19, 2001
'Lectronic Latitude January 26, 2001
''Lectronic Latitude November 6, 2000
North Sails website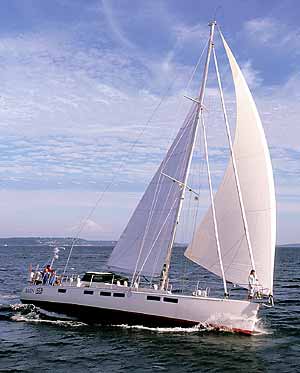 North Sails made a new main, jib, and reacher for us in 2000, and they have since then used Raven in a couple of articles on their website. They held a photo shoot with a professional sailing photographer taking shots of Raven, and some of the photos have appeared in their advertising. North included in their website a detailed and technical article on the powerful type of reacher they built for us. North calls this type of sail a 'G-0 Gennaker', a takeoff on the round-the-world racers' designation 'Code Zero' for the same sail concept.
North Sails G-0 Gennaker -- Questions and Answers
We were also interviewed us for the the cruiser section of the North Sails website.
North Sails - How do you define cruising?
Cruising World Magazine
Cruising World published a version of the above North Sails article by North Sails designer Dan Neri, about a very powerful new kind of cruising sail that Raven carries. Raven's photo was included twice.

Magazine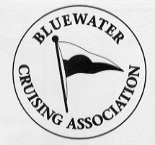 This is the monthly magazine of the Bluewater Cruising Association, an excellent organization of cruisers -- names of groups?? -- from British Columbia, Canada. Its content is mostly contributed by the members as they cruise in many parts of the world. We wrote an article for the March 2001 issue, entitled "What works and what doesn't, after 6,000 miles". Here are pages one, two, three, and four of the article.
Seven Seas Cruising Association Bulletin
This is the largest cruiser-only organization in the world, and full members -- all are called Commodores! -- must live aboard their boats full time. We wrote an article for the March 2000 issue of the SSCA Commodores' Bulletin about the practical details of cruising the Inside Passage to southeastern Alaska and Glacier Bay. Click here to read the article we contributed.
This page was last updated on 04/13/04.